Find out why people love working at Tate
We're a friendly team of people who are passionate about delivering service excellence through all that we do. We're a remote-first employer with offices for those who prefer a hybrid or office-based working environment. We care about doing the best for our candidates, clients and our colleagues. Here are some of the ways we'll care about giving you a great career with Tate.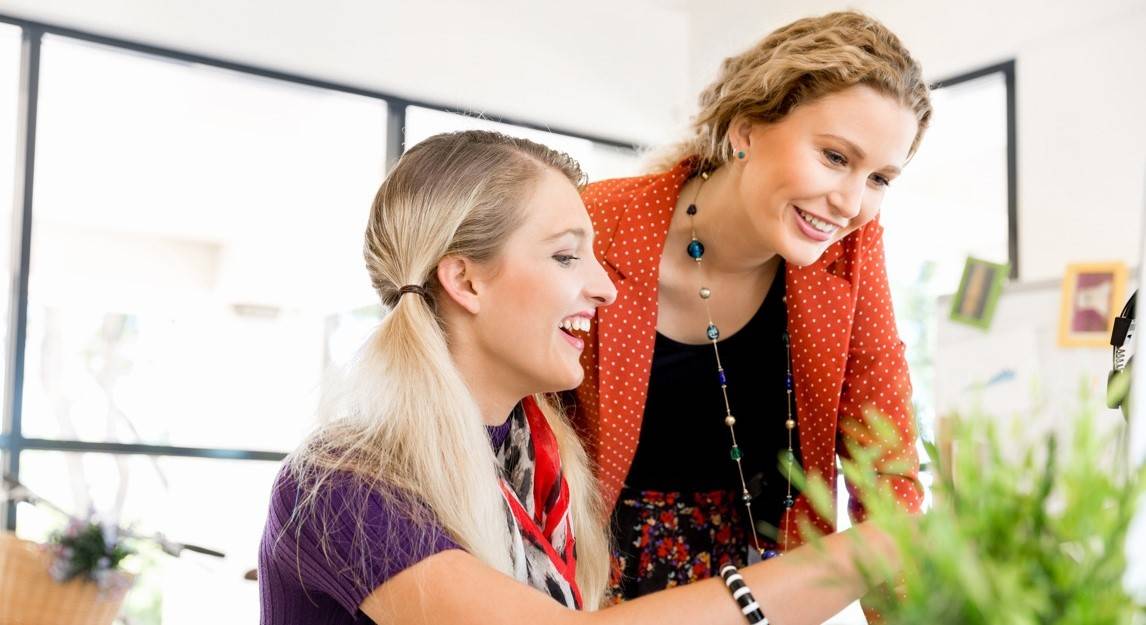 Investors In People Platinum – proof of our success
Tate has been given a platinum award by Investors In People – the highest level of accreditation possible. Only two per cent of organisations receive this honour, placing us in the top 20 of employers for 'We invest in people.'
Tate has a history of making its staff happy. We've built teams of talented people across the UK who have helped to make us a market leader in office specialist recruitment.
So, why join us?
What we offer:
• Flexible working: All our staff can work from home or choose to work from our 4 hubs, alongside a multitude of sister brands offices and bespoke serviced suites. We believe in collaboration and working together but more importantly what works for you. Days in the offices and attending meetings are required to help us to work smarter but we aim to provide a great work life balance to suit both you and the business, making sure the wider team and customers' needs are met.
• Highly competitive salary
• Bonus schemes – we offer very competitive bonus schemes based on all money billed once over thresholds rather than the bands offered by many competitors. Full T&C's will be discussed at interview.
• Holiday – starting at 25 days holiday, plus bank holidays, increasing by one day a year until it reaches 30 days. You can also buy and sell holidays.
• Your Birthday is on us: We pay you to have your birthday off!
• Charity: 1 paid day off a year to do something charitable of your choice to support your local community. You can litter pick, raise money or work in a food bank, the choice is yours.
• Wellbeing: a Focussed wellbeing programme, including access to a network of mental first aiders and a full subscription to the Calm mindfulness App.
• Learning and development – we belief that everyone should be the best version of themselves and offer a variety of ongoing learning and development training – We are proud to be an Investors in People Platinum company which demonstrates our commitment to our people.
• Recruitment Qualification - At Tate we are proud to offer our people the opportunity to gain a professional qualification through The Recruitment & Employment Confederation (REC) in the form of the 'Certificate in Recruitment Practice'. This qualification is fully funded by Tate.
• Career development: A clear path with opportunity for progression, showing you what you need to do for the next step on the ladder – last year 20% of our people were promoted.
• Enhanced Maternity Pay subject to 1 years' service at the estimated week of childcare confirmed.
• Lifestyle Benefits: We offer a wide range of flexible and lifestyle benefits including private health care, dentistry etc
• Annual Awards conference: This is the culmination of the year in which we celebrate great performances at a black-tie event celebrating our achievements at a cool London venue.
• Sales competitions and incentives: we offer additional chances to earn more bonus and treats.
• Long service and recognition awards
Our client is looking to find their next recruitment consultant to work in their very busy temporary desk and filling temporary positions within the care...
Find out more about working at Tate